Neighborhood Appliance Replacement Program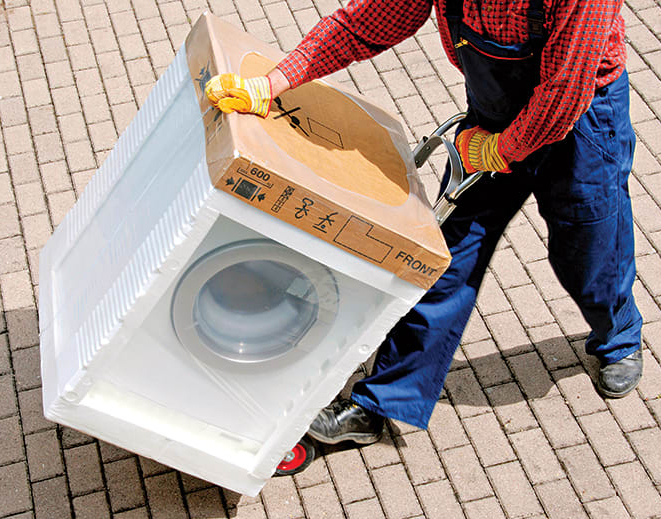 Bellevue Sunrise Rotary Club established the Neighborhood Appliance Replacement Program in 2017 to support families in need. This ongoing program serves local families in Bellevue and Renton that cannot afford to replace a broken appliance, such as a stove, dishwasher, refrigerator or other essential appliance. Working with local civic and non-profit organizations, Bellevue Sunrise Rotary member Rod Kirkwood, identifies and screens candidate families. After a candidate is selected, Bellevue Sunrise Rotary disburses donated funds to its business partner, King & Bunnys Appliances of Renton, to purchase the appliance at a discounted price. Then, King & Bunnys donates the manpower to remove the non-functioning appliance, followed by the installation of a brand new one.
Dear Mr. Kirkwood,
… you have come to my rescue. I have been without my dryer for three months. The wet clothes were hung all over the furniture and in the shower area. Shortly after you heard of my dilemma, you came to my aid. You were a blessing to me.
Thank you so much!
Dorothy C.
Thank you note hand-written to Rod Kirkwood, Bellevue Sunrise Rotary Club Project Sponsor for Neighborhood Appliance Replacement Program
180 appliances have been replaced to date, at an average cost of about $600 each, all going to families in need across Renton and Bellevue. These vital appliances have helped families in dire situations, from a widow who lost her husband and was unable to keep up with getting things fixed in her home, to a single mother of three who could not afford to fix the family stove, which effectively confined family cooking to an outdoor barbecue.
When life is interrupted because an appliance is not working, the inconvenience and cost of replacement can be overwhelming and paralyzing. Continuation of our Neighborhood Appliance Replacement Program guarantees that a lot of families are able to maintain hope in seemingly hopeless situations.
According to Bellevue Sunrise Rotary Past President Greg Piantanida, "The goal is to make this a perpetual program, one that serves our neighbors next year and beyond. For all of us involved in this very heartening project, it is deeply gratifying to witness the immediate positive impact these appliances have on the lives of those in need in our local neighborhoods." The overall need is large and growing.
[Click here to view Community Service Chair Rod Kirkwood's YouTube interview with Ken Carpenter of Jubilee Reach and learn more about how Bellevue Sunrise Rotary is enriching the lives of community residents in need.]